Entertainment
Bam Margera Smiling, Arm Wrestling After Making Drug and Suicide Threats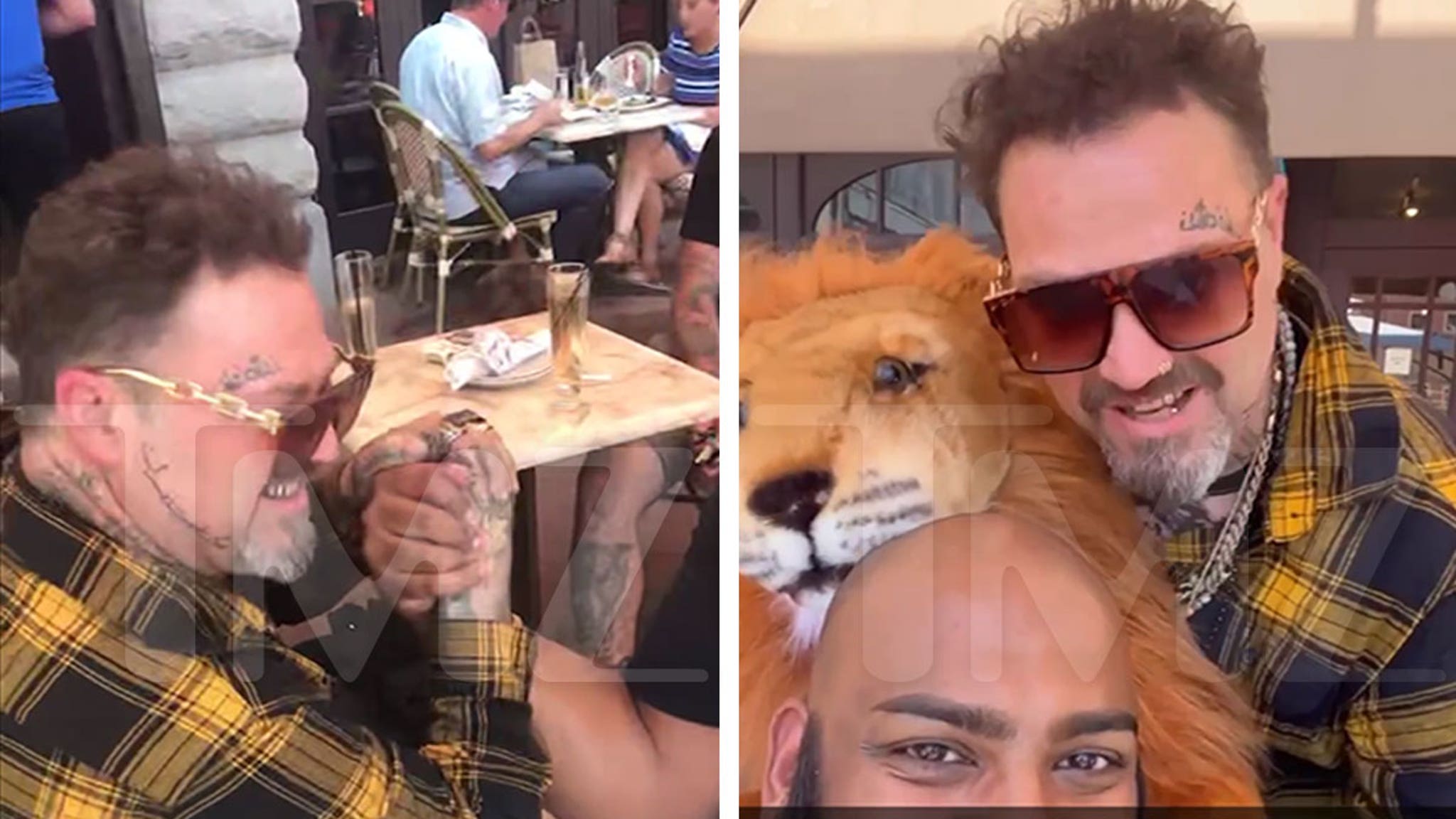 Here's Bam Margera without a care in the world the day after threatening to smoke crack until he dies … laughing and arm wrestling while out at lunch.
TMZ obtained this video of Bam having an absolute blast Friday at Teca Restaurant in West Chester, PA. He's also sporting a bunch of new tattoos on his neck, face and legs.
Bam's pretty energetic in the footage … laughing, smiling, joking and trying like hell to win an arm wrestling match — using two hands against his opponent's one.
Folks who were there say the former "Jackass" star was super chatty, and told people he was getting lunch before hopping on a private jet to fly back to California and start rehab.
Bam was accompanied by a friend and a giant stuffed lion, for some reason.
His behavior here stands in stark contrast to the day before … when he posted an emotional rant on social media threatening to smoke crack until he's dead unless he could see his son, Phoenix.
While he was at the restaurant, we're told Bam also talked about his son, Nikki, his current girlfriend and mixed in stories about going out the night before to a strip club. In other words, Bam was all over the place.
As for his claim about going to rehab — we know lots of people in his life hope it's true.