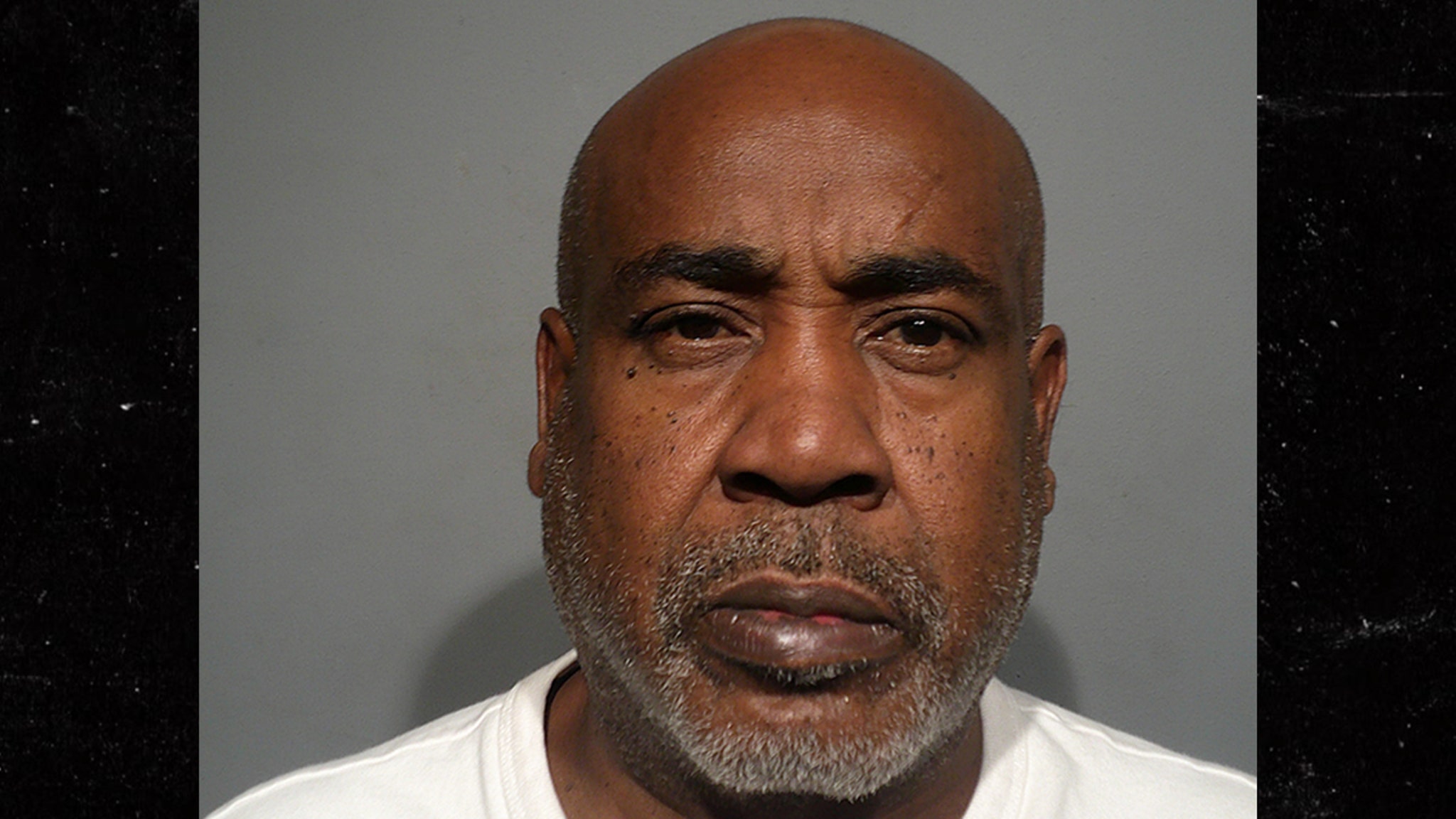 8:37 AM PT — Well, that was anticlimactic … Keefe D showed up, but the lawyer he hired couldn't make it to the hearing. The matter has been continued for 2 another weeks.
Tupac's murder suspect, Keefe D, is showing his face in court for the first time in the Tupac murder case — where he'll soon have a chance to respond to the charge against him.
Duane Davis — who's been charged with one count of murder with use of a deadly weapon, plus a gang enhancement — is due to appear in front of a judge Wednesday … marking his initial public appearance since he was indicted and taken into custody last week.
He's being arraigned today, so he'll have the charge against him read out loud in open court … and usually, a defendant pleads guilty or not guilty at this time.
As we reported … Keefe's arrest came after a raid at his wife's home earlier this summer, when law enforcement busted into their Henderson, NV address and collected evidence. Now, the authorities clearly feel like they have enough to officially tie him to the crime.
Of course, as far as the public is concerned … much of the mystery over who shot Tupac has long been resolved — and a big part of that narrative has come from Keefe's own mouth. The guy's been doing interviews for years now, admitting to his involvement in the shooting.
According to Keefe … his younger nephew, Orlando Anderson was the actual trigger man that night in '96 — with Keefe riding passenger and supplying the weapon used. Orlando is now dead … and so are the other 2 men who were said to have been in the car with them. Keefe is apparently the only living person from the car that night.
While prosecutors seem to acknowledge Keefe was likely not the one who pulled the trigger, they will argue Nevada law still applies to charge him with murder.
Keefe D had previously been implicated in Tupac's murder — which, interestingly enough, got pieced together during the Notorious B.I.G. murder investigation. LAPD officials involved in that matter have said Keefe was given a proffer agreement to spill the beans and potentially avoid prosecution … but it sounds like his many public statements eventually landed him on LVMPD's radar.
The only other living person who has direct knowledge of the murder is Suge Knight — and he's made it abundantly clear to us that he won't cooperate with prosecutors here.
Tupac was only 25 when he was killed. And, even all these years later, the case draws interest.
Originally Published — 8:20 AM PT