Politics
Blake Lively Devilishly Pranks Football Fan While Shouting Out To His Girlfriend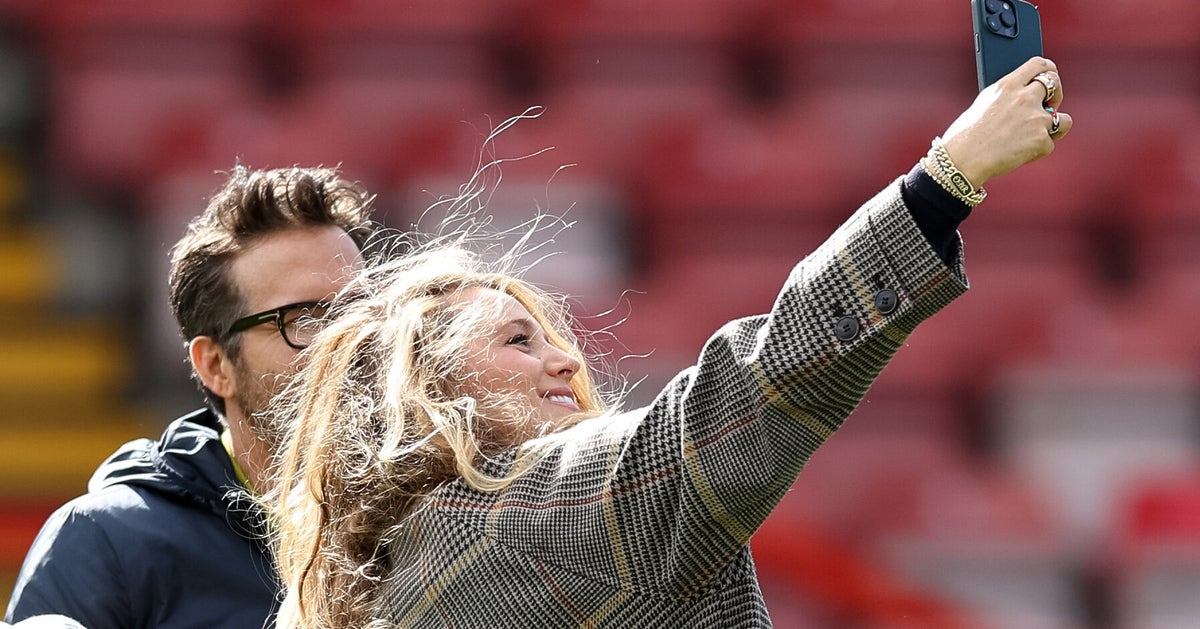 Actor Blake Lively got cheeky with a football fan who asked if the Shallows star would say hello to his girlfriend.
The Gossip Girl alum attended Saturday's Wrexham AFC match in Wales with husband Ryan Reynolds, who co-owns the Welsh soccer squad.
In the viral video posted Sunday, she walked by on the field and a spectator shouted, "Blake, please say hi to Stephanie! It's my girlfriend."
Lively obliged in a most irreverent way.
"Hi, Stephanie," she said into the camera. "You should leave him!"
Lively then playfully yells "What?" and covers her mouth to laughter from the stands.
Sam Neale, who shared the clip, told the Daily Mail that when Lively "said it, I couldn't believe it. … I thought it was hilarious."
Neale's girlfriend, Stephanie Cleaver, was over the moon when she saw the clip. "I was so jealous Sam had gone to the match without me because I was working and I was just crying when I got the video," she said to the tabloid. "I love her. She is my favourite person in the world."
For movie star-entrepreneur Reynolds, it was a satisfying business trip. The team beat York City, 3-0, and now has an impressive record of 30 wins, 2 losses and 7 draws. The next day, the league champion women's squad won its match, 2-1, before a record crowd against Connah's Quay Nomads.
Reynolds, who is co-owner with It's Always Sunny in Philadelphia actor Rob McElhenney, praised the turnout for both contests and congratulated the women on Instagram.