Politics
Exclusive: Labour Draws Up Hit List Of Armed Forces Seats In General Election Offensive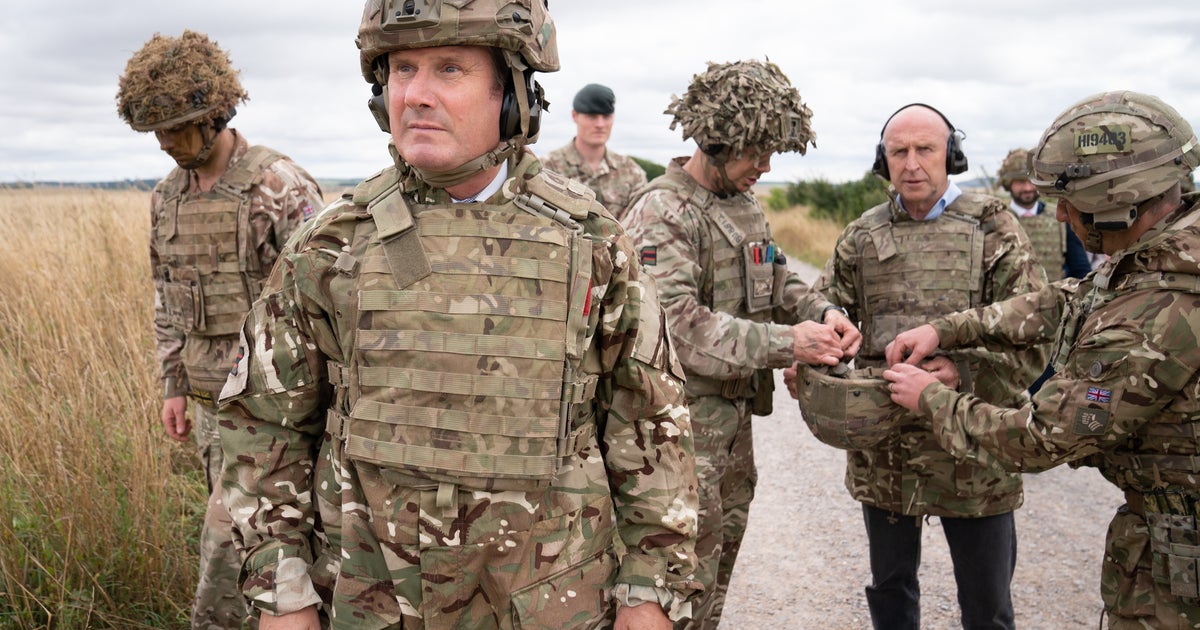 Keir Starmer is rolling his tanks onto the Tories' lawn by targeting key armed forces seats, HuffPost UK can reveal.
Labour's defence team has drawn up a hit list of 28 constituencies they are focusing on as they gear up for the next general election.
Led by shadow defence secretary John Healey, they are concentrating on seats with communities of serving personnel, veterans or defence and aerospace workers.
A source said: "No-one used to wear armed forces badges at Labour conference under Corbyn. Now they do."
Labour is standing veterans in a number of those constituencies as it aims to transform itself into the party of defence and national security.
They include the seat of veterans' affairs minister Johnny Mercer in Plymouth Moor View – as well as Hastings and Rye and Dover and Deal.
A Labour source said: "The first duty of any government is national security, and this has been central to the changes Keir Starmer has made to the Labour Party under his leadership.
"The Conservatives like to talk up their support for our forces, but they are failing our troops and taxpayers.
"So whether it's serving personnel and their families, veterans or defence workers, we are reaching into service communities across the UK as we make the case for a Labour government."
The Labour Party recently won a council ward by-election with a 16.7% swing from the Tories in Plymouth Moor View, which has one of the highest proportions of veterans in the country.
Labour Candidates Targeting Tory Seats:

Gareth Derrick: Plymouth Moor View, former Royal Navy Commodore

Helena Dollimore: Hastings and Rye, worked with the army on humanitarian issues

Mike Tapp: Dover and Deal, former intelligence officer
The party plans to increase visits to these seats and push their campaigns on military homes, vet support and building more defence equipment in the UK.
Starmer has previously vowed that: "Never again will Labour go into an election not being trusted on national security."
And in his new year speech he made support for NATO and the armed forces a central plank of how the party has changed under his leadership.
At Labour Party conference last year, Healey said: "The first duty of any government is to defend the country and keep its citizens safe. It's also the public's first test of any party aspiring to government."