Politics
Jeremy Corbyn Should Be Allowed To Stand For Labour At Next Election, Unite Boss Says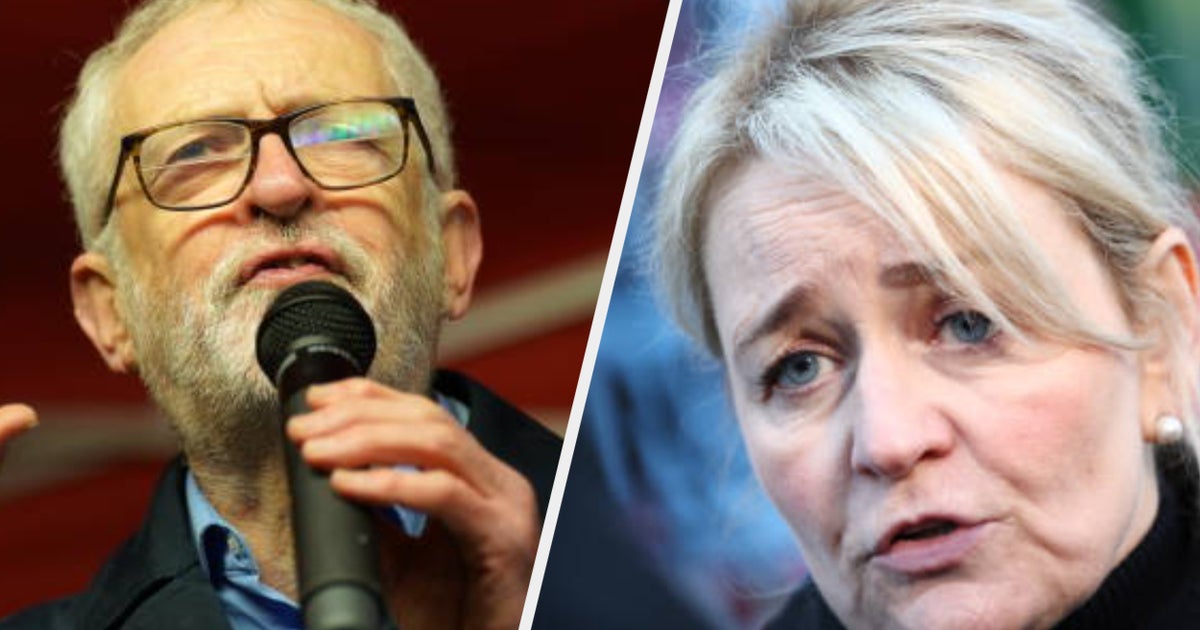 Jeremy Corbyn should be allowed to stand as a Labour candidate at the next election, Unite's general secretary has said.
Sharon Graham said that if the former Labour leader were to stand in his constituency of Islington North, "he would win".
The Unite boss repeatedly referred to Corbyn as a "Labour MP" — despite the fact he lost the party whip more than two years ago in a row over anti-Semitism.
There have been continued question marks over Corbyn's future in the party ever since he was forced to sit as an independent MP in the House of Commons.
Asked whether Corbyn should be allowed to run for Labour, Graham told the BBC's Sunday With Laura Kuenssberg: "Jeremy Corbyn is a Labour MP.
"The party has gone through an investigation, in inverted commas.
"It's clear he's a Labour MP, and of course, I think that if he stood in his constituency, he'd win, actually."
She added: "Rather than creating barriers, why don't we try and bring people together?"
Corbyn, who led the party from 2015 to its election defeat four years later, lost the Labour Party whip following his response to the Equality and Human Rights Commission's (EHRC) report into anti-Semitism in the party.
The report found that the party committed unlawful acts of harassment and discrimination against Jewish members while Corbyn was leader.
Corbyn said in response that while there was evidence of anti-Semitism in the party, the number of cases had been "dramatically overstated" by his political opponents.
Despite the ongoing stalemate over the party whip, Corbyn still wants to run as a Labour candidate in his London constituency of Islington North, which he has held since 1983.
However, Starmer has said he "doesn't see the circumstances" in which Corbyn would be allowed to stand for the party at the next election.
The Labour leader told BBC Radio 4 in December: "We have not got to the selection of that particular constituency yet, but I don't see the circumstances in which Jeremy Corbyn will stand as a Labour candidate."
Unite remains the Labour Party's main financial backer, but relations have been strained since Starmer took the helm and adopted a more cautious approach to striking workers.
Graham has previously called on Labour to offer more support for striking workers, but on Sunday shadow business Jonathan Reynolds suggested that his party would also not be able to offer double-digit pay rises to public sector workers.
There have been suggestions that Corbyn could stand as an independent in Islington North in the event that the Labour whip is not restored.
In a recent interview with the News Agents podcast, Corbyn said his continued suspension from the parliamentary party was "absurd and disgraceful".
Asked whether he would stand at the next election, he replied: "Labour Party members ought to be allowed to decide who the Labour candidates are.
"I get on very well with the Labour Party members locally…and I work as best as I can and as hard as I can to represent in my constituency. And I'm very happy doing that. And I would like to continue doing that."