Politics
Joe Lycett's Trolling Of Liz Truss Just Reached A Whole New Level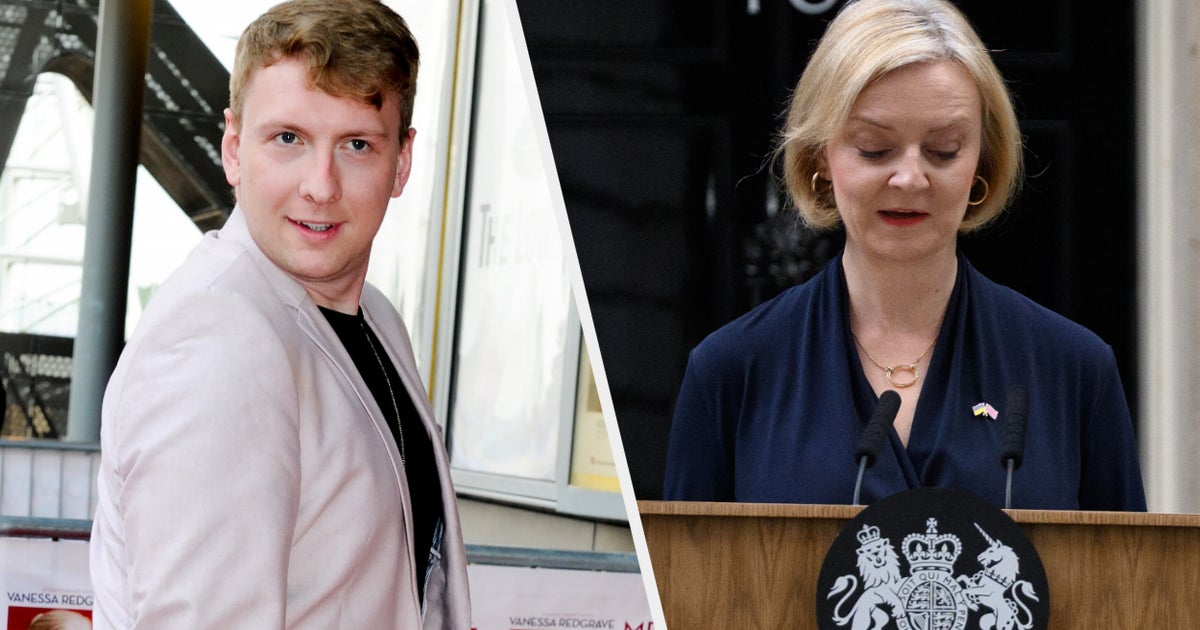 Joe Lycett has taken another swipe at Liz Truss after inviting the former prime minister on his new Channel 4 show in his own inimitable way.
With Truss' time in No 10 now firmly in the past, it seems Joe is "missing" having her around, paying to have an open letter to her appear in her local constituency's paper so he could invite her to appear as a guest on Late Night Lycett, which launches on Friday.
"I hope you're not too surprised to see me popping my head out from between the sheets (of your local regional newspaper tehe!!)," Joe began.
"It's me, rightwing comedian and passionate Liz Truss supporter Joe Lycett. You'll remember me from when we met last year on the TV show of our mutual friend Laura Kuenssberg (I'm sure it was the most significant event of your 2022 – just a joke!!!)
"Now I know that you haven't had the easiest few months, and I just want to reassure you of my 100% continued support. I'll be honest, Liz – I miss you. Not just in Downing Street, but from my life. In the brief time we worked together, I felt like we struck up the kind of connection and rapport you get with all the great double acts like Ant and Dec or Holly and Phil (you'd be Phil)."
He continued: "So I've spent the last few months plotting your route back to power and I think I've found the first ideal step. I've got a new live TV show starting 31 March at 10pm on Channel 4 (thanks to your successor accidentally forgetting to abolish it) and I would love for you to join us. We'd give you a platform, allow you to speak your mind and provide at least three glasses of Echo Falls Pinot Grigio.
"I look forward to hearing from you," Joe added, before signing off with "deepest sympathies".
There's no word as of yet whether Truss has taken up the comic's invitation.
However, it has been announced that Alison Hammond, Joanna Lumley and Katherine Ryan will appear on the first episode of his new talk show, which is being broadcast live from Joe's hometown of Birmingham.
Late Night Lycett launches on Friday at 10pm on Channel 4.