Politics
Liz Truss Says Screeching Public Sector Pay U-Turn Shows She Is 'Decisive And Honest'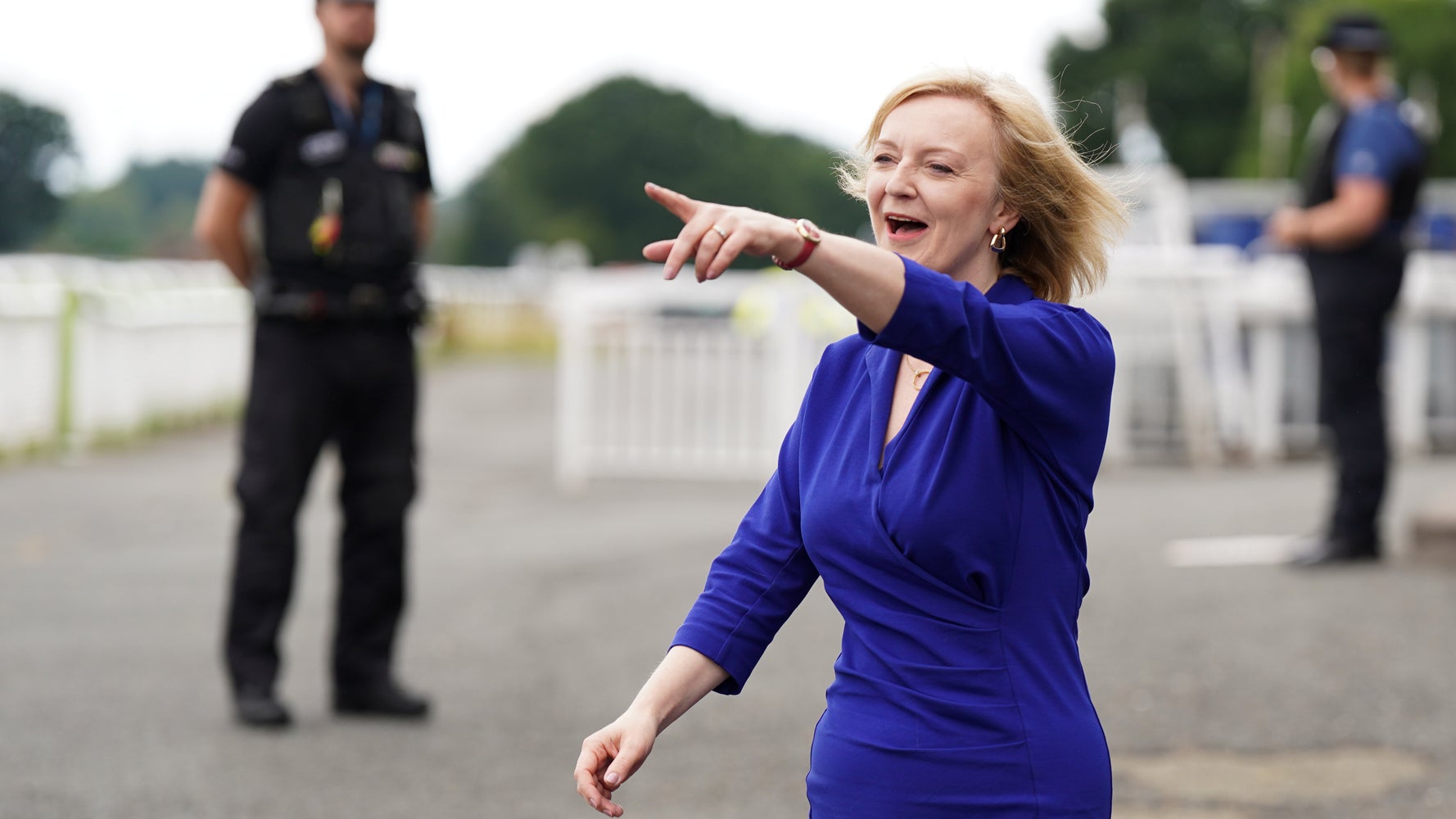 Liz Truss has insisted her embarrassing U-turn on public sector pay shows she is "honest and decisive".
The Tory leadership favourite was forced ditch controversial plans to pay civil servants and other state employees less if they live in poorer parts of the country following a furious Tory backlash
Speaking ahead of her latest hustings with rival Rishi Sunak in Wales, Truss again wrongly claimed that her plans had been "misrepresented".
She said: "The policy that I put forward was misrepresented.
"I wanted to make sure that our important frontline workers like doctors and teachers weren't worried, that's why I cancelled the policy.
"I did it straight away, I was decisive and I was honest with the public about what I was doing."
The pay policy was designed to save the public purse £8.8bn, was savaged by senior Tories as part of an overall package to cut £11bn of "Whitehall waste".
A press release issued by the Truss campaign on Tuesday said: "By introducing regional boards, civil servant pay can be adjusted in line with the actual areas where civil servants work, saving billions.
"This will also avoid the public sector crowding out the private sector in places where private business just can't compete with public sector pay."
The release added: "This could save up to £8.8 billion per year. This is the potential savings if the system were to be adopted for all public sector workers in the long term."
But on Wednesday, Truss was forced into a humiliating climbdown as she ditched the policy entirely.
Sunak's campaign, who have been on the back foot throughout the contest, wasted no time in taking advantage of their rival's humiliation.
Pointing out that Truss had supported regional pay boards four years ago when she was chief secretary to the Treasury (CST), a source said: "This wasn't a mistake, Liz wanted this in 2018 as CST. The lady is for turning."