Politics
Republican Congresswoman Becomes Meme Of The Night For All The Wrong Reasons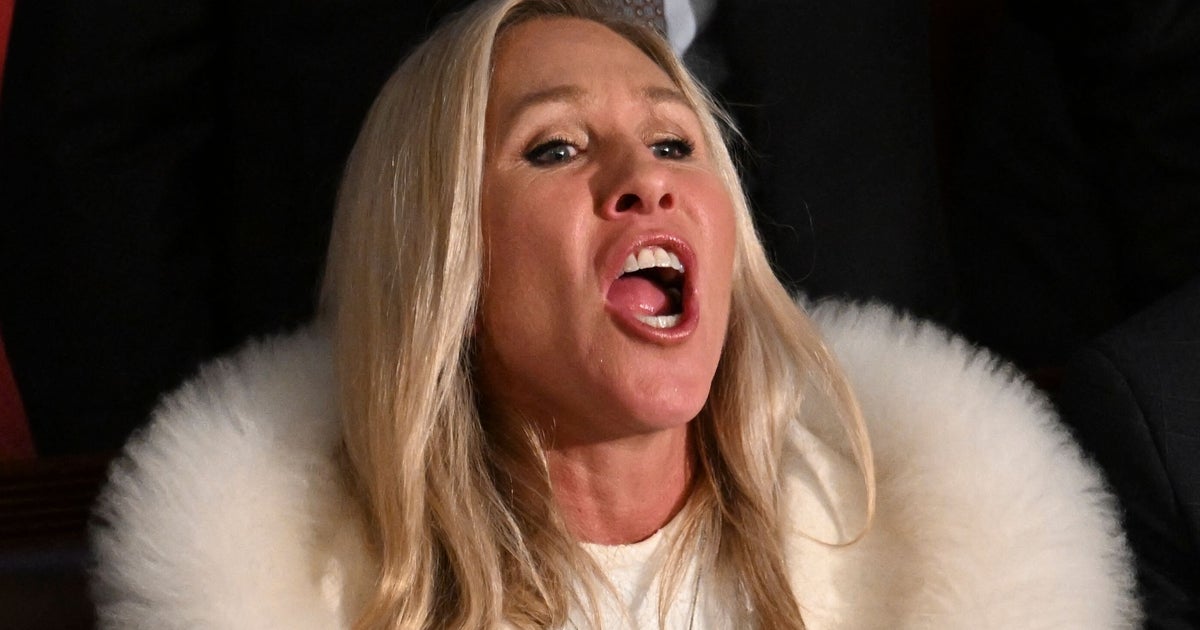 Representative Marjorie Taylor Greene (Republican, Georgia) didn't seem to win many friends on either side of the aisle with her antics during President Joe Biden's State of the Union address on Tuesday night.
But she did win something else: She easily became the leading meme of the evening.
Earlier on, she turned up with a white balloon that was ripe for photo editing and Pennywise comparisons. And once inside, she was decked out in a white fur coat that drew comparisons to both Cruella de Vil from Disney's Dalmatians franchise and the White Witch from the Narnia tales.
Her critics on Twitter were on the case: