Politics
Rishi Sunak Makes Football Gaffe In Attempt To Brand Himself As The 'Underdog'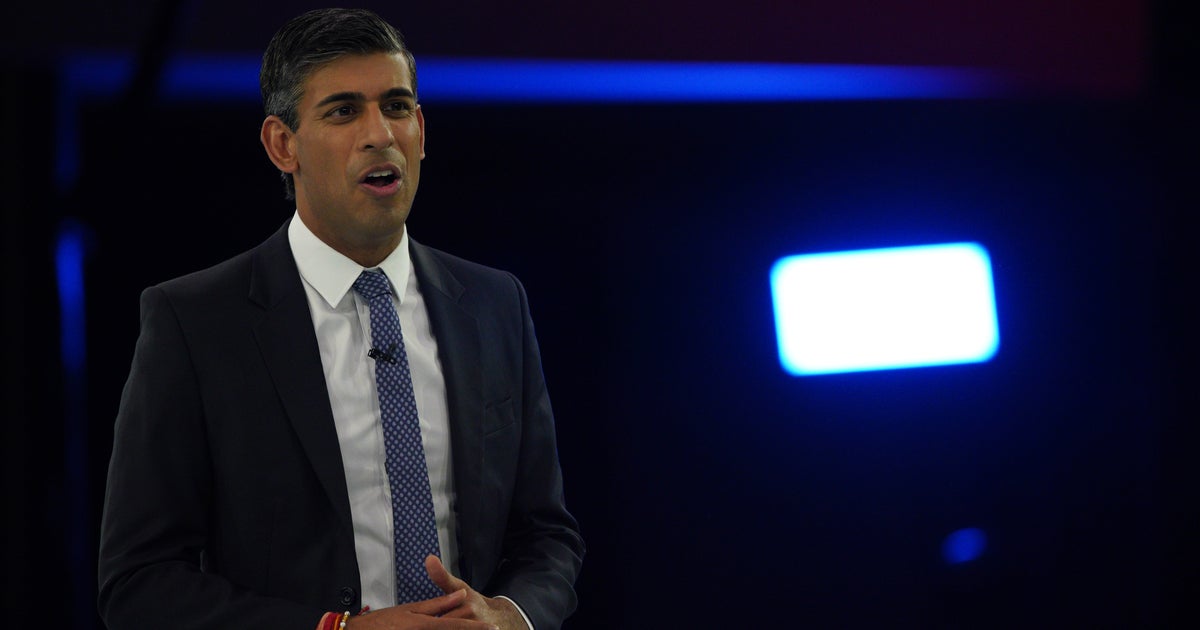 Rishi Sunak has continued a noble political tradition by getting it wrong when talking about football.
At a Tory leadership hustings in Manchester on Friday, the ex-chancellor spoke about his favourite football team, Southampton, as he branded himself an "underdog" in the race against Liz Truss.
He was asked how as a Southampton FC fan he would get back to winning ways.
"I'm going to be unpopular for saying it here, starting by beating United this weekend," he said.
Southampton are not due to play Manchester United until August 27. The Saints are in fact scheduled to face Leicester City this weekend.
Sunak's introduction video at the hustings was a high-octane clip styling himself as an "underdog", despite being the initial favourite and frontrunner.
Football is often a tricky subject for British politicians.
In 2015, David Cameron said he supported West Ham United during a speech in south London when he is in fact an Aston Villa fan. He blamed "brain fade".
Two years ago, then health secretary Matt Hancock praised "Daniel Rashford" for his campaign to help feed disadvantaged children.
Unfortunately the footballer, who forced a U-turn from the government on free school meals, is called "Marcus" not "Daniel".
Perhaps the only truly successful interaction between a British politician and the sport was in 1995 when prime minister Tony Blair and Newcastle United manager Kevin Keegan played head tennis.