Politics
Suella Braverman Denies Brexit Is To Blame For The Travel Chaos At Dover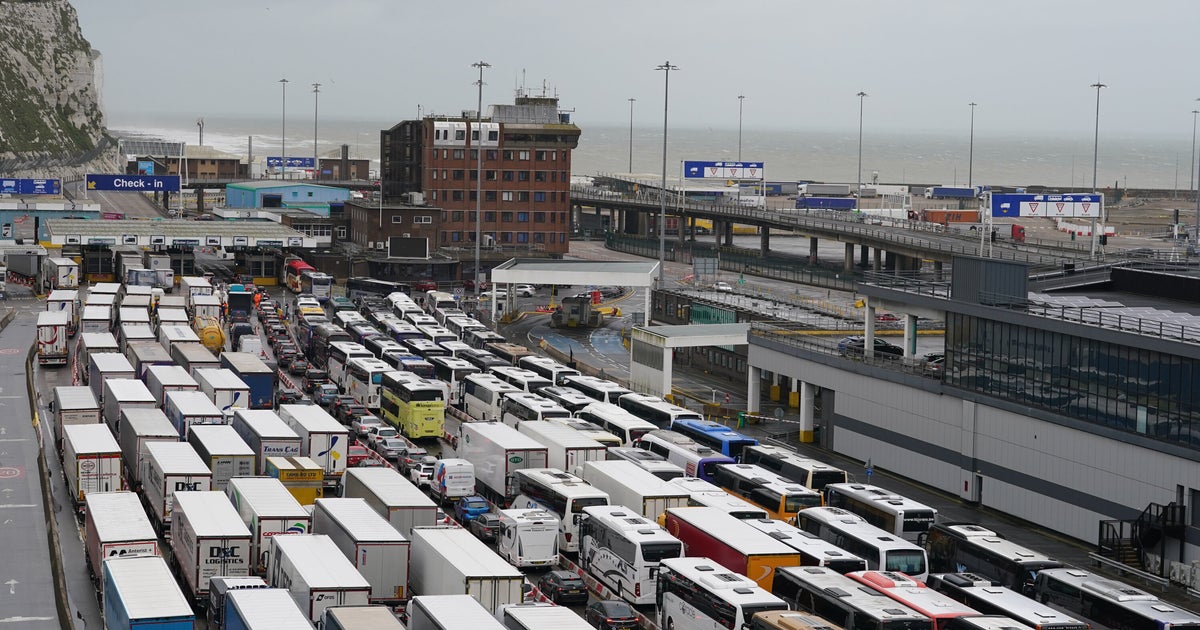 The home secretary instead urged holidaymakers stuck in huge queues as they try to get to France that they need to "be a bit patient".
Appearing on Sophy Ridge on Sunday on Sky News, Braverman acknowledged that "many families will be very concerned" about the delays they have been experiencing.
But she rejected comments by Doug Bannister, the chief executive of the port at Dover, who said that the "post-Brexit environment means that every passport needs to be checked"
Ridge asked the home secretary: "Do we need to, after Brexit, just get used to this happening at busy periods?"
Braverman replied: "I don't think that's fair to say this has been an adverse effect of Brexit.
"I think we've had many years now since leaving the European Union and there's been on the whole very good operations and processes at the border.
″What I would say is that at acute times, when there is a lot of pressure crossing the Channel, whether that's on the tunnel or ferries, then I think that there's always going to be a backup and I just urge everybody to be a bit patient while the ferry companies work their way through the backlog."
She tweeted the huge tailbacks were "due to lengthy French border processes and sheer volume" of traffic.
That sparked an angry backlash on with Labour MP Chris Bryant replying: "Did you not understand what Brexit meant?"
Another Labour MP, Stella Creasy, said: "The schools, families and travellers stuck in these queues need answers like renegotiating the visa system, not amnesiacs who have forgotten freedom of movement was a two way process…."
Travel expert Simon Calder explained that the real reason for the travel problems at the border was because, as a result of Brexit, every UK traveller going to the EU now needs their passport "inspected and stamped".
Generally speaking our borders are flowing well