Politics
Suella Braverman Insists Rwanda Is Safe Despite Deaths Of 12 Refugees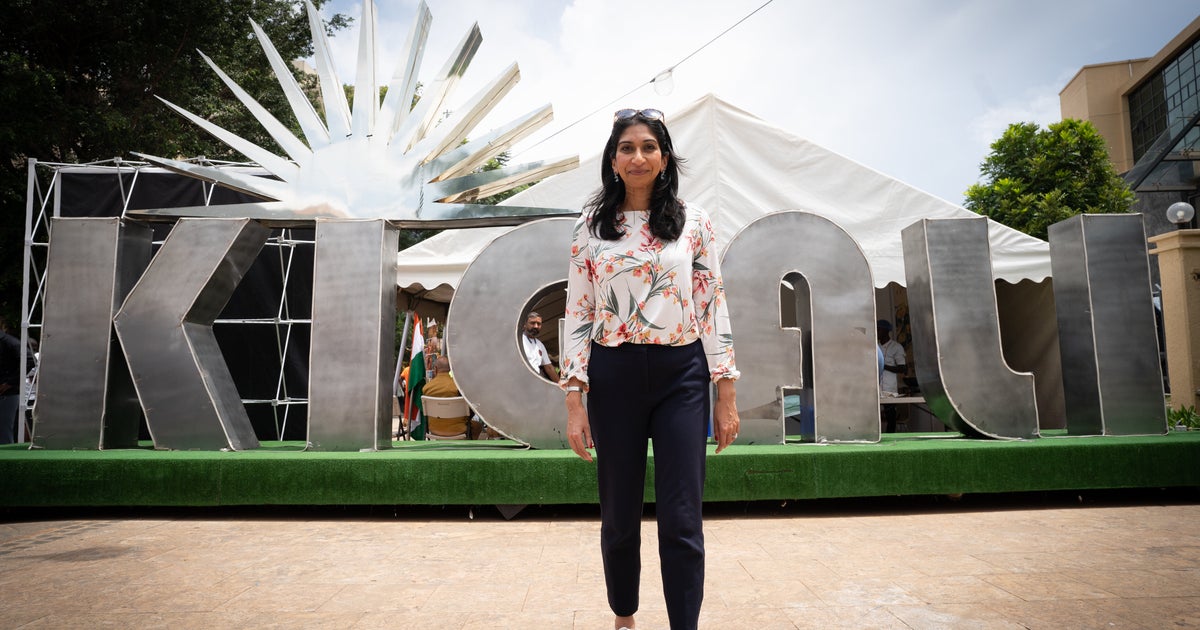 Suella Braverman has insisted it is safe for the UK to send refugees to Rwanda despite the killing of 12 immigrants during a protest.
The home secretary was told about the 2018 incident while appearing on the BBC this morning.
Presenter Laura Kuenssberg said the refugee deaths came after they complained about their food rations being reduced.
"According to the United Nations refugee body, a group of refugees staged a protest, the Rwandan police then fired live rounds at them and 12 people were killed," she said.
"The Rwandan government says it was a last resort, there was violence at the protest, but the United Nations and eyewitnesses say that live rounds were fired."
After showing footage of the aftermath of the protest, Kuenssberg asked Braverman: "Are you sure still that it is safe to send refugees to Rwanda?"
Braverman, who had earlier said she was "not familiar with that particular case", replied: "That might be 2018, we're talking about 2023 and beyond.
"The High Court – senior, expert judges – have looked into the detail of our arrangement with Rwanda and found it to be a safe country and found our arrangements to be lawful."
Braverman said that on a recent visit to Rwanda, she had met refugees with "nothing but gratitude and thanks" for the country.
"They have a track record of successfully re-settling and integrating people who are refugees or asylum seekers," she said.
"I think we're on strong ground to say that Rwanda is a safe country. It is the right solution for us grappling with our small boats problem."
The home secretary had earlier defended saying it was her "dream" to put asylum seekers on a plane to Rwanda.
She told Sophy Ridge on Sunday on Sky News: "I make no apology. I care very passionately about stopping the boats – just like the prime minister does, just like the vast majority of British people."
Braverman also repeatedly refused to repeat claims by Home Office sources that the first flights could take off by the summer.
Asked directly if it would happen, the home secretary said: "We are making very steady progress."
Ridge then said: "Will they take off by the summer?"
Braverman replied: "I'm not going to give a deadline when flights will take off. We have got to be realistic.
"We've had a very strong victory in the High Court at the end of last year on Rwanda. We've not introduced legislation. We now want to move as quickly as possible to re-locate people from the UK to Rwanda."