Tech
EU lawmakers vote to ban sales of fossil fuel cars by 2035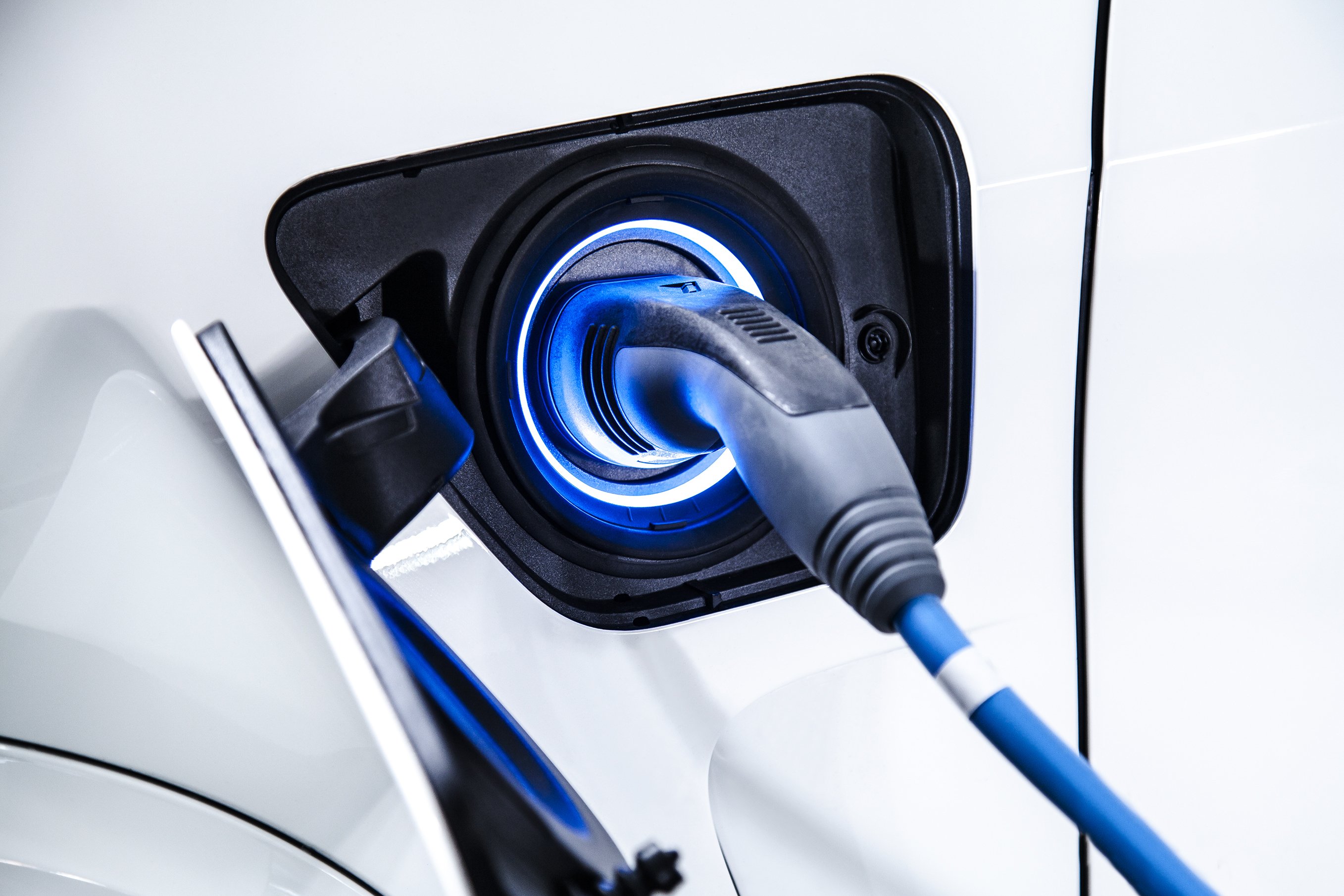 Analysis The European Parliament this week voted to support what is effectively a ban on the sale of cars with combustion engines by 2035, and automakers are not happy.
MEPs backed a plenary vote on Wednesday for "zero-emission road mobility by 2035" – essentially meaning no more diesel and petrol-fueled vehicles on the road.
The ambitious target means the automotive battery industry will have to service a much larger demand over the coming years, and electric carmakers stand to benefit hugely – that is, if they can source the requisite semiconductors and batteries.
Lawmakers, including Netherlands MEP  Jan Huitema, who led the group, overwhelmingly voted for the revised emissions standards (339 votes for, 249 against, 24 abstentions). Huitema remarked yesterday: "With these standards, we are creating clarity for the car industry and can stimulate innovation and investments for car manufacturers.
"In addition, purchasing and driving zero-emission cars will become cheaper for consumers. I am thrilled that the European Parliament has backed an ambitious revision of the targets for 2030 and supported a 100 percent target for 2035, which is crucial to reach climate neutrality by 2050."
The body also set "intermediate emissions reduction targets" in 2030 of 55 percent for cars and 50 percent for vans (compared with emissions measured in 2021).
EVs nearing 20 percent of new registrations in EU
A 2019 report from the European Environment Agency said the majority of vehicles on the road in Europe used diesel (67 percent) followed by petrol (25 percent). It added: "However, electric cars are gaining traction, representing 11 percent of all new registered passenger vehicles in 2020."
Battery data company Benchmark Mineral Intelligence (BMI) said Tesla's Berlin Gigafactory was expected to "reach a capacity of 75GWh by 2026 and be operating at 125GWh by 2030."
The European Automobile Manufacturers' Association (ACEA) found that "overall in 2021, hybrid electric vehicles accounted for 19.6 percent of all new passenger cars registered across the EU, compared to 11.9 percent in 2020. Electrically chargeable vehicles also saw a strong increase in sales, making up 18.0 percent of total car registrations, up from a 10.5 percent share in 2020."
It also noted, though, that overall car sales are down markedly, saying that from January to April of 2022, new car registrations declined by 14.4 percent across the EU, meaning a total of 2.93 million units were sold in the quarter. It attributed this to supply chain issues, which continue "to weigh heavily on car production."
Battery power
According to BMI, there will be 25 gigafactories – super-sized lithium-ion battery cell plants servicing the automotive and energy storage industry – in Europe by 2030.
As to whether they'll be ready in time, the analyst said in March that while Europe is the fastest growing region for new lithium-ion battery capacity outside of China, "capacity does not necessarily equal reliable supply for the EV industry… There are a number of bottlenecks in building and operating these super-sized battery plants that can take five years to build and fully ramp up."
It forecasts Europe to have a capacity of 789.2GWh by 2030. To put this in perspective, that's enough for 15 million pure EVs.
Judging by ACEA's numbers on new car registration and commercial vehicle registrations, that would seem to be enough, but critics say raw materials for increased production might not be so easy to source.
US aims for 50 percent EVs by 2030
Chip shortages first set in as the COVID-19 pandemic spread in the spring of 2020, and was particularly apparent in the automotive industry as carmakers canceled orders due to factory shutdowns.
This began a snowball effect. Automakers then found they could not claw back capacity after chip foundries reassigned spare production runs elsewhere, to smartphones and laptops, which were already experiencing a lockdown-driven surge.
Billion-dollar wafer fabs already run every day of the year and the spike in sales could not be met by the production lines. This led to stockpiling and overbooking by buyers, exacerbating the problem. But not only are combustion engine vehicles not alone in facing this problem, electric vehicles will feel it more acutely.
US Department of Commerce Secretary Gina Raimondo said last year that the US goal was to have half of the cars on the road in the US be electric vehicles by 2030.
Raimondo noted: "The truth of the matter is that requires a lot of chips. The average electric vehicle has 2,000 chips in one car… one of the manufacturers said they're going to double their chip needs in the next five years. Probably the car you drive now has hundreds of chips. The EV that we want you to buy over time has 2,000 chips."
UK's 2030 plan
The UK in 2020 pledged to end the sale of new petrol and diesel cars and vans by 2030, 10 years earlier than it originally planned. These efforts were backed by government vows to spend £500 million ($622 million) to help generate 5GW of low-carbon hydrogen production capacity by 2030 for industry, transport, power, and homes.
In July 2021, there were around 25,000 public charging points in the UK, but a study from the Competition and Market's Authority (CMA) said the figure needs to grow to between 280,000 and 480,000 as motorists switch to EV. The correct density and distribution of chargers, an appropriate electric grid infrastructure, and writing electricity pricing regulation to make sure it remains affordable are key considerations, according to Gartner research at the time.
Automakers react
ACEA reacted to the vote with dismay, saying the industry was already experiencing global volatility and uncertainty.
BMW CEO Oliver Zipse, who is also ACEA's president, said that "any long-term regulation going beyond this decade is premature at this early stage. Instead, a transparent review is needed halfway in order to define post-2030 targets.
"Such a review will first of all have to evaluate whether the deployment of charging infrastructure and the availability of raw materials for battery production will be able to match the continued steep ramp-up of battery-electric vehicles at that point in time."
The German Association of the Automotive Industry (VDA) agreed, saying it was "too early today to fix a 100 percent CO2 reduction target – which essentially is a ban on the internal combustion engine – at a time when there are still too many open questions: how will infrastructure rollout and consumer uptake develop in the next few years?"
VDA has more than 650 manufacturers and service suppliers on its books,  including Daimler, Audi, Mercedes, Opel, VW, Volvo, and Intel Germany. The parent company of the latter is investing in a huge new €17 billion chipmaking complex near Volkswagen's headquarters in Magdeburg, Germany, with the automotive industry likely to be a big customer.
As you'd expect, makers of EVs welcomed the news. Demand for battery electric vehicles (BEVs) and fuel cell electric vehicles (FCEV) from commercial customers is increasing sharply. E-mobility specialist Quantron AG, which makes battery and hydrogen-powered commercial vehicles, said it had seen a large increase in "incoming orders and inquiries for commercial vehicles" at IFAT 2022 (a waste management trade fair), especially in the heavy and light segments.
"During the four days of the trade fair, Quantron AG received various orders for new zero-emission vehicles and numerous inquiries about converting existing diesel commercial vehicles to electric drives, primarily from municipal companies… Fully-electric refuse collection trucks in particular are of great interest to local authorities."
MEPs are now ready to start negotiations with EU member states.
Economics and infrastructure
The cheapest EV for sale in Europe appears to be Dacia's Spring Electric, available in France and the Netherlands for about $19,000 (€18,000), although various EU incentives can bring the price down to $13,700 (€13,000).
Running an electric car is currently cheaper as inflation and the Russian energy crisis raises prices for petrol and diesel. Yet according to a special report on infrastructure for charging electric vehicles [PDF] last year, the EU found that "despite successes such as in promoting a common EU plug standard, and improving access to different charging networks, obstacles to travel across the EU in electric vehicles remain."
The report stated that "vehicle uptake will be constrained until charging infrastructure is available, while on the other, investments in infrastructure require more certainty of vehicle uptake levels."
We have asked the EU for further comment on whether enough charging points were in planning should it meet its target by 2035. The plenary vote is part of a larger move intended to reduce overall pollution. Road transport is currently responsible for 20 percent of the EU's greenhouse gas emissions, the European Commission says.
The commission has also proposed drafting a report, to be delivered by the end of 2023, "detailing the need for targeted funding to ensure a just transition in the automotive sector" in the hopes of mitigating "negative employment and other economic impacts".
European politicians, meanwhile, who on Tuesday forced Apple to redesign charging ports for its new iPhone, are hoping that the legal moves will "stimulate innovation in zero-emission technologies." ®