Tech
SEC lawsuit against Terraform Labs carries on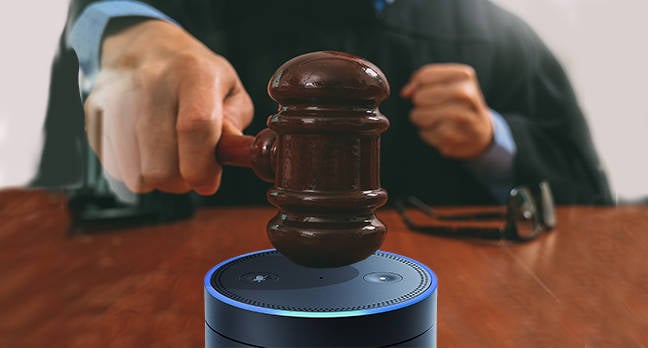 A Manhattan judge ruled on Monday that a lawsuit from the US Securities and Exchange Commission (SEC) against Terraform Labs and its founder Do Kwon will continue as planned.
The company and founder were charged with "with orchestrating a multi-billion dollar crypto asset securities fraud" last February and had moved to dismiss the case.
Terraform Labs is the somehow still ticking infamous crypto company behind an alleged stablecoin that stayed pegged to the US dollar. As it turns out, it wasn't actually stable, as it crashed and wiped $42 billion from investors' portfolios.
Authorities eventually homed in on Korean native Kwon, who went on the run from Korea to Singapore where his company was headquartered and onward, earning himself an Interpol red notice. The fugitive was eventually found in Montenegro using a forged Costa Rican passport and put in jail (on criminal forgery charges).
In its motion to dismiss the case, Terraform Labs cited the recent ruling in SEC v Ripple Labs Inc., 2023 WL 4507900 (S.D.N.Y. July 13, 2023) where the judge decided sales of the company's token, called XRP, on public cryptocurrency exchanges did not count as security offerings, since investors did not know whether the seller was Ripple Labs or another party.
The Manhattan judge, Jed Rakoff, did not buy the logic, and determined the seller identity had "no impact on whether a reasonable individual would objectively view the defendants' actions and statements as evincing a promise of profits based on their efforts."
An argument from Terraform Labs that the SEC lacks the authority to regulate stablecoins without congressional authorization did not appear to convince Rakoff either. According to Rakoff, the crypto industry does not represent a "portion of the American economy" bearing "vast economic and political significance," as would be required for the logic to apply.
"Put simply, it would ignore reality to place the crypto-currency industry and the American energy and tobacco industries – the subjects of West Virginia and Brown and Williamson, respectively – on the same plane of importance," said Rakoff.
While the Ripple Labs ruling was seen as a small victory for those in the crypto industry seeking fewer regulations, Monday's ruling is seen as a win for SEC attempts to rein in naughty alterna-cash players.
A Terraform Labs spokesperson sent us a statement: "Terraform Labs will continue to fight the SEC's misguided and deeply flawed allegations and legal theories."
The next stage for the lawsuit is discovery phase, barring any settlement or dismissal. ®