Tech
Threads, the Twitter rival from Instagram, will launch on July 6, confirms Meta; Know all about it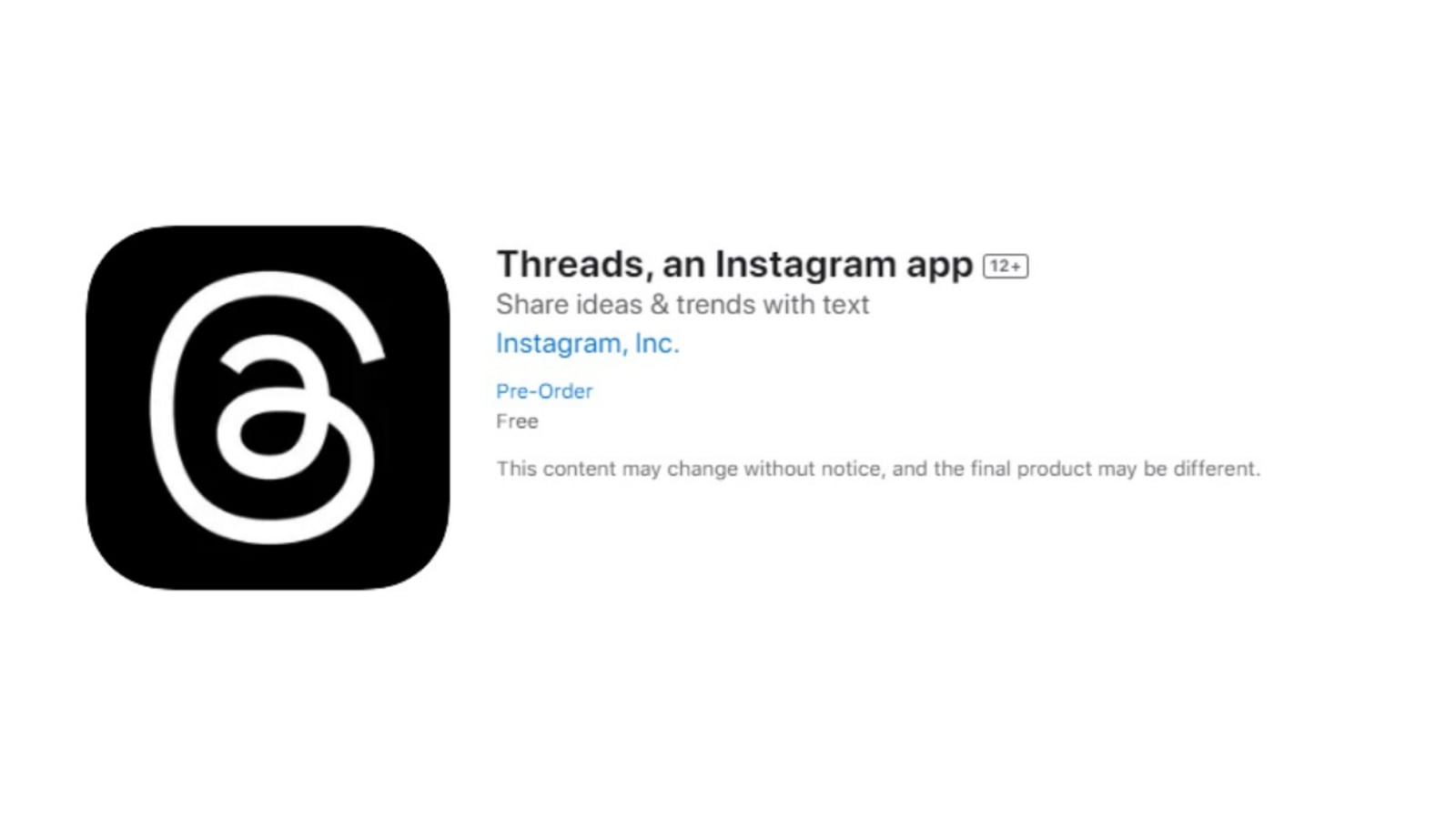 Over the last few months, we have heard about this new Twitter rival app called Threads, which is being built by Instagram. We have seen a couple of leaked screenshots that highlighted that while the visual aesthetics of the platform will be similar to Instagram, the functionality is close to what Twitter offers. Additionally, just like some other Twitter rivals that have emerged recently such as Bluesky and Mastodon, Threads is also likely to be a decentralized platform. And now, reports have revealed that after all the anticipation, the app is going to launch on July 6, in just two days' time. Check what it is all about and how can you get it as soon as it becomes available.
An earlier report came from The Verge, which found the App Store listing mentioning that "Threads, an Instagram app" will be available to download on July 6. This information follows the Google Play Store listing for Threads that briefly shared some basic information about the app.
Later, Instagram head Adam Mosseri also confirmed the launch date on his Channel. He said, "Heads up, we're launching our text app, called Threads, on Thursday. We're hoping to build an open, civil place for conversation. We have a ton more work to do, but I'm very excited to get it into your hands and hear what you think".
What is Instagram Threads
In essence, it is a social media platform based on Instagram that is focused on limited text-based communication, much like Twitter. The platform is expected to be decentralized, meaning people can use a different app and can still be on Threads. The official App Store description of the platform is as follows:
"Say more with Threads — Instagram's text-based conversation app
Threads is where communities come together to discuss everything from the topics you care about today to what'll be trending tomorrow. Whatever it is you're interested in, you can follow and connect directly with your favorite creators and others who love the same things — or build a loyal following of your own to share your ideas, opinions and creativity with the world."
Instagram Thread to launch on July 6
The excitement around Threads is also high given Twitter owner Elon Musk recently announced that users will face a limit to the number of tweets they can view per day. Verified accounts have been restricted to 8000 tweets, whereas the unverified accounts' limit has been set to 800. Newly-made unverified accounts will only be able to see 400 tweets per day. Calling the move temporary, Musk had explained that the measure was taken to "address extreme levels of data scraping & system manipulation."
If you are interested in trying out the new social media app as soon as it comes out on iPhones, this is how you can do so.
How to get Threads on iPhone
Although Instagram Threads is now available on App Store, it cannot be searched right now. So you can use these easy steps instead. 
1. First, open Google search using any browser of your liking.
2. Search for the 'Threads app' and look for the App Store listing.
3. Once you find it, click on the link and it should take you to the App Store page of the Threads app. Tap on the Get button.
4. You will be asked a prompt to get notified when the app becomes available. That's it.
4. Do watch out for fake and malicious apps. Ensure the Threads app is by Instagram Inc.