Tech
UK's Cosmic Girl leaves tonight for Europe satellite launch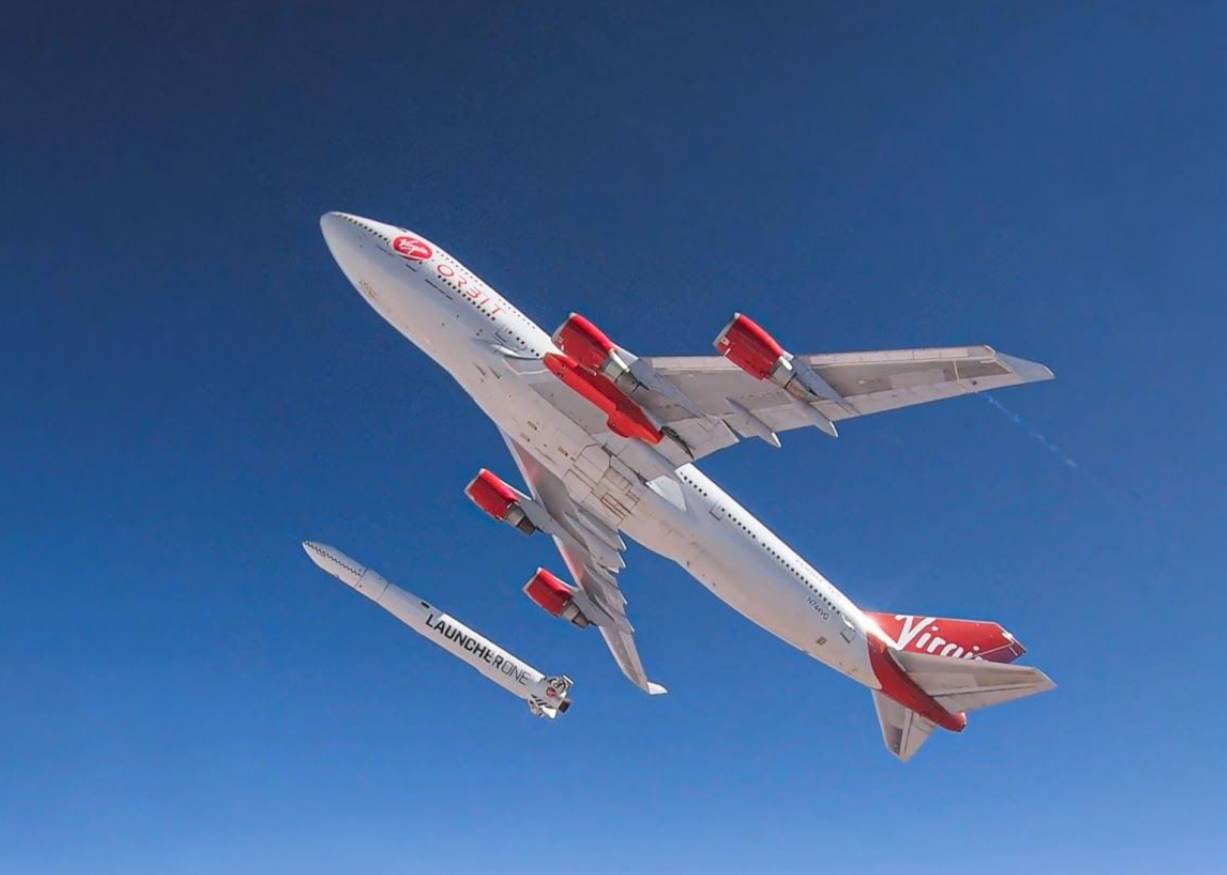 In what is believed to be the first satellite launch from European soil, a hefty Boeing 747 is set to take to the skies from a regional airport on Cornwall's north coast tonight and deliver a payload capable of climbing into orbit.
US firm Virgin Orbit – founded by Brit entrepreneur Richard Branson – expects to see the lumbering aircraft take off from Newquay Airport at just before midnight local time, after which it is set to head out over the Atlantic.
Once off Ireland's southern coast – and cruising at 35,000ft – the modified jet named Cosmic Girl is expected to let go of a Virgin Orbit rocket which promises to employ its first-stage engine to ascend into orbit. Once circling the Earth from an altitude of more than 500km, the privately owned space hardware is set to deliver nine small satellites to begin their celestial work.
A mix of civil and military satellites, the payload includes a shoebox-sized piece of kit built by Space Forge, based in the Welsh capital of Cardiff.
Newquay is the surf capital of the UK, enjoying Atlantic swells and occasional big waves under the right conditions.
There are already 55 space companies in Cornwall including Goonhilly, Avanti, Flann and Exobotics.
Goonhilly is based at the well-established satellite communications station with the same name. It was where the UK received the NASA Moon landing images and also beamed The Beatles' "All You Need is Love" performance to the rest of the world. Following reinvestment, the site on the Lizard peninsula also houses a 500kW HPC datacenter and can convey deep-space communications.
Cornwall's history in telecommunication stretches further back as the county was where the first transatlantic telegraph cables landed, and where the world's largest submarine telegraph station was founded at Porthcurno.
Before it fell into decline, Cornwall was one of the centers of innovation during the steam era of the 19th century, developing and manufacturing high-capacity beam engines which were exported throughout the world.
In the UK's bid to be relevant in the space race, Scotland is also pitching in. Companies such as Skyrora and Orbex are set to build more traditional vertical launch rockets and launch them from Shetland and Sutherland by the end of 2023. ®