UK
Watch: Joe Biden falls to the ground during graduation ceremony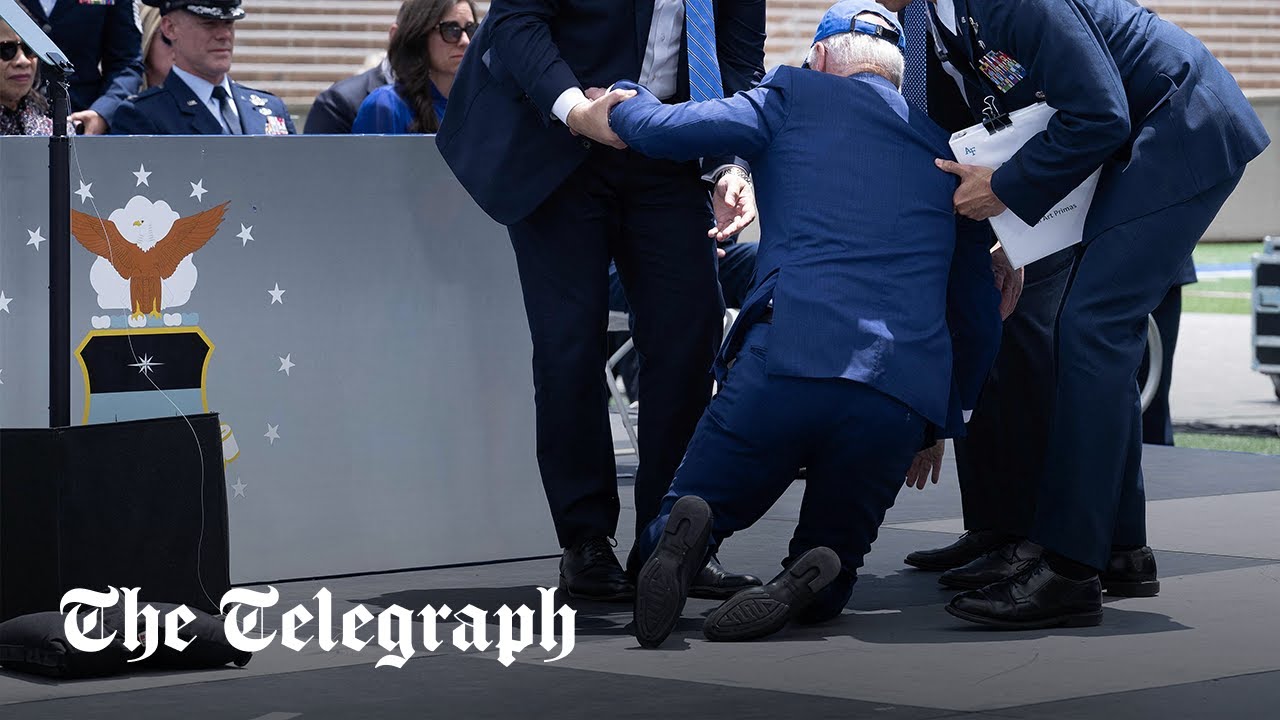 Donald Trump was told about Mr Biden's fall while on stage at a campaign event.
The former president said: "He was at the Air Force academy? He actually fell down? Well, I hope he wasn't hurt.
"The whole thing is crazy. You've got to be careful about that, you've got to be careful about that. Even if you have to tiptoe down a ramp."
In 2020 Mr Trump faced questions over his health after he walked haltingly down a ramp after giving a commencement address at West Point. Mr Trump later said the ramp had been "very slippery".
Mr Biden's fall came after he delivered a commencement address to a flag-waving audience.
He warned graduates they will enter service in an increasingly unstable world amid the challenges from Russia and China.
Mr Biden's doctor has declared him healthy and fit for duty and he is running for re-election in 2024.
String of accidents
Mr Biden has had several previous falls while in office. In March 2021, two months into his presidency, he tripped three times trying to climb the stairs to Air Force One.
Last summer, he fell off his bicycle in Delaware after getting his foot stuck in the pedal toe cage when he tried to dismount.
On that occasion, after getting up, Mr Biden said: "I'm fine."