US
Motorcyclist killed, competitor seriously injured in crash at Ironman triathlon championship race in Germany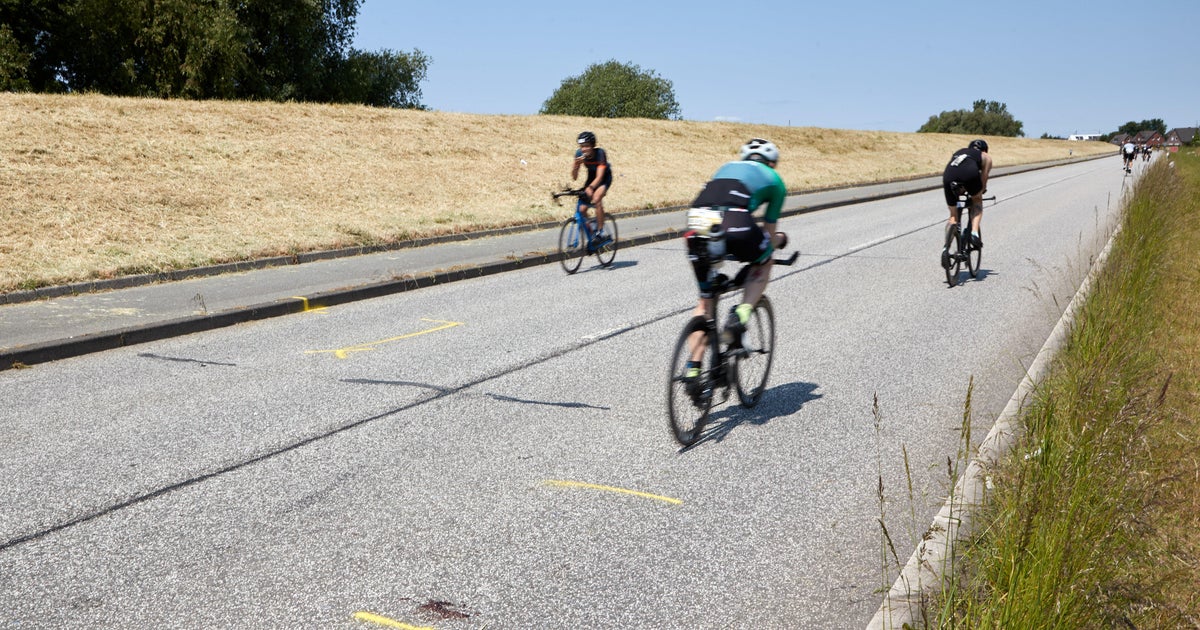 The rider of a motorbike has died following a crash with a competitor in an Ironman triathlon European championship race Sunday, police in the event's host city of Hamburg said. A triathlete who witnessed the accident said he "saw the bike explode into what felt like a thousand pieces."
Police said there was a head-on crash when a race support motorbike carrying a rider and a passenger collided with a triathlete who was cycling in the opposite direction.
"We are devastated by this tragic accident," a statement from the Ironman Group said. "On a day meant to be a celebration of the human spirit, we instead mourn the loss of a member of our triathlon community."
TV footage showed the incident happened on a section of road where competitors were riding in both directions as part of a loop in the course for the cycling section of the race. Motorbikes carrying camera operators were riding down the middle of the road.
Police said in a statement that the 70-year-old motorbike rider died at the scene, a 26-year-old triathlete was treated for severe injuries and a 50-year-old camera operator was treated in hospital for shock. Police were investigating how the crash happened.
"At 36 (kilometers) of the IRONMAN Hamburg bike course, a motorcycle race vehicle, carrying an official race photographer, was involved in a collision with a race participant," Ironman organizers said in an earlier statement.
"It is with our deepest regret to confirm the passing of the motorcycle operator from a significant medical event. Our thoughts and care are with the family whom we will support as we are able while they go through this difficult time."
The race continued but German public broadcaster ARD said it decided to end its live stream as a gesture of respect.
The stretch of road where the accident happened was "incredibly tight", German triathlete Jan Frodeno said after crossing the finish line.
"I was right next to it and saw the bike explode into what felt like a thousand pieces," the former Olympic champion said.
Police blocked off the road, forcing competitors in the event to dismount from their bikes to pass around the scene.
Participants in the Hamburg Ironman triathlon — a 3.8-kilometre swim, a 180-kilometer cycling course and a marathon-length footrace — are competing for the European title, as well as qualification for the world championships later this year in Nice, France.
Denis Chevrot from France won the men's race.  
AFP contributed to this report.